and the princes in distress
It's a story that breaks gender stereotypes! Taking place in a world of heroic fantasy dominated by powerful women. They have the swords! Erika, our heroine, intends to succeed her mother on the throne except that…. She doesn't want to get married, which makes things complicated. The only way for her to rule without a husband is to complete a quest: save the princes in distress!
Start to read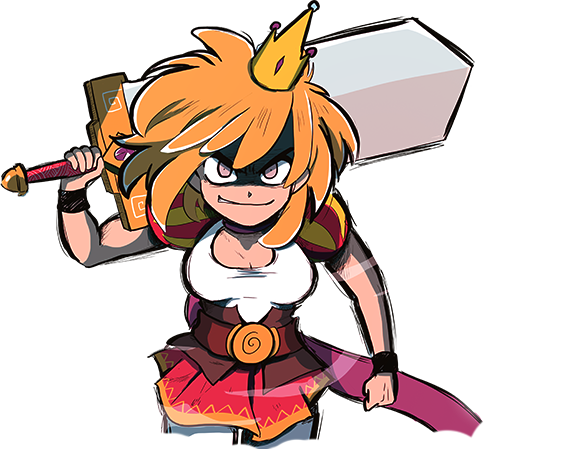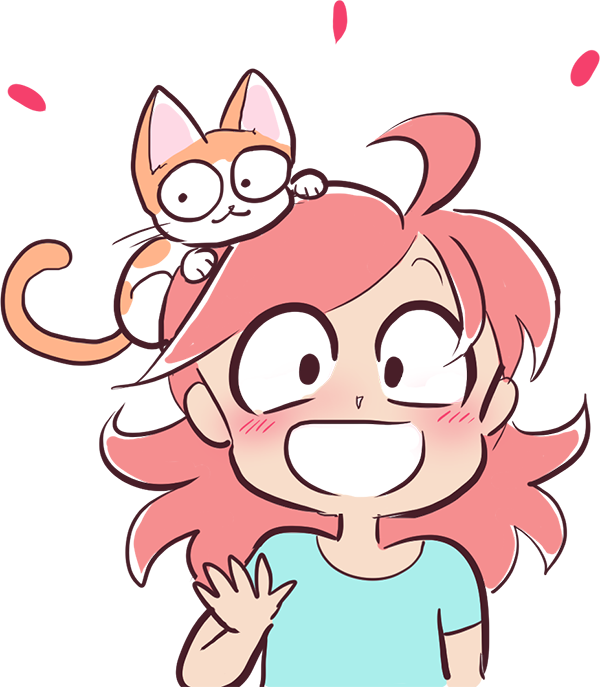 I'm Yatuu, illustrator and comic book author. Since 2010, I keep a blog in which I post in French weekly small comics on my daily life: yatuu.fr
At the very beginning I was drawing on the blog my problems as a trainee working in an advertising agency. Many people recognized themselves there (to my great surprise I confess) then I had the chance to see my comics published in an album! It was my first book but not the last one since I decided to devote myself body and soul to comics!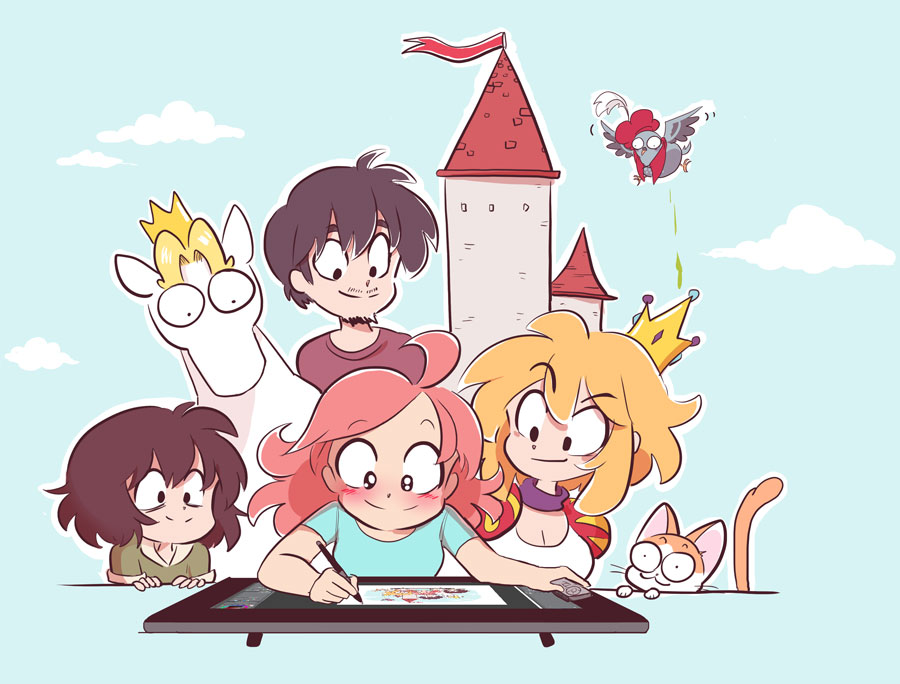 Living off comic books has become almost impossible for me. I don't collect practically no royalties on my books… That's why I decided to go with Tipeee!  It's a site that allows you to support authors financially with monthly or one-time tips/donations in exchange for compensation.
Thanks to the support of sponsors I can develop my universe while being financially stable.
With their help, all the pages of Erika's volume 1 have been produced and a paper book has been born !